E-Learning
---
OpenSim allows advanced e-learning applications, where students learn in a virtual 3D environment.
The virtual learning environment sustains an effective learning effort, by providing an inspiring surrounding, tools that support the learning process and by using emulated real world environments or simulations, tailored to the specific topics to learn. Additionally role plays help to train practical communication skills.
In contrast to real world lessons, students and teachers can be at geographical different locations. This saves travelling costs. Compared to traditional tele-learning solutions, students do not lack the social aspects. They can meet after the lesson and discuss the topics learned, for example at a virtual coffee corner.
Presentation tools and simulations help to explain complex topics by using working simulated examples. Presentations can use slides, pictures, web contents, videos, sounds and music.
Role plays allow for example, that language students can practice their language skills in different realistic communication scenarios, like "at the airport", "at the restaurant", etc. With the additional visual support of a 3D environment, students improve their language skills faster than using traditional language learning methods.
Another example is sales training, where a teacher plays the customer's role. Although other students may watch the role play, to be able to later give a feedback, students often reply, that they felt alone with the customer, like in a real situation. The other students are by far less a distraction. Such learning session are also suitable for relatively shy students.
The identification of users with their avatar and the highly visual nature of virtual worlds most often causes a high level of immersion of users. This immersion supports the learning process. Learning in a virtual world environment is nearly as intensive as learning from experiences in the real world.
We co-operate with a number of partners offering OpenSim based e-learning solutions. Some are focused on e-learning for corporations, while others offer solutions for schools and universities. There are also still many new business opportunities in this area. If you have questions please contact us.
---
Solution Partners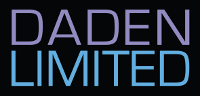 Daden Limited
Daden Limited specialise in delivering innovative solutions in immersive learning, visual analytics, building visualisations and creating interactive virtual personalities (chatbots). Daden's national and international clients range from the private sector to central and local government, education, public safety, and health, including the Ministry of Defence, the City of New York, Birmingham City Council and almost two dozen universities in the UK and abroad. Founded in 2004 by David Burden, Daden are based at Birmingham Science Park Aston, in Birmingham, UK and are members of Intellect, the Trade Association for the UK Technology Industry. Daden recently became members of BAE System's Investment in Innovation programme.
E-learning solutions offered by Daden Limited:
http://www.daden.co.uk
info@daden.co.uk
---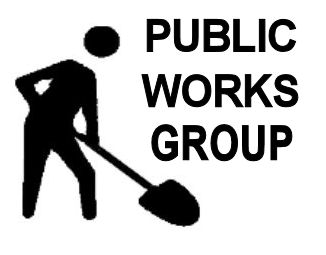 Public Works Group

Public Works Group offers online resources for public works professionals offering news, information, training, web and 3D immersive technology services.
The Unofficial 3D ADA Toolkit for Local Government project is an example of how standard government publications can be transformed from static, black and white, flat documents into immersive, engaging, and visually appealing environments that readers experience rather than just read. By putting the reader "into" the story using an OpenSim environment, we increase not only their ability to discover and learn the material, but also their desire to do so.
http://www.publicworksgroup.com
pwg@publicworksgroup.com
---

Thwakk
Thwakk?s flagship product is known as Mo?doh Island. This platform brings together multi-player gaming, simulation and financial education in a fun, immersive way. Many banks and credit unions have a relationship with high schools and provide Mo?doh Island as a part of their financial literacy outreach efforts. Mo?doh Island brings teens through a simulated lifetime and challenges them to learn from their mistakes. As players move from 18 to age 65, they have the opportunity to make financial decisions and learn from the consequences of these decisions.
http://www.modohisland.com
info@thwakk.com
---

vComm Solutions
vComm Aula is a virtual world that allows you to make people and groups at different locations work together more efficiently and naturally. Because of the realistic imitation of the environment and people, you can run long distance training and meetings that until now were only possible to undertake with great difficulty. Through their PC, the participants enter a virtual world, where they can see and talk to each other. Even lip movements and gestures are visible.
---
Virtual Event Planners International
Virtual Event Planners International helps businesses identify problems that can be solved through the use of 3D immersive environments. With the myriad of virtual platforms that exist, we help choose the right one for your business needs. Whether you are looking to implement virtual solutions for meeting, training or collaborating, we can help. Click here for more information.
http://www.virtual-epi.com
davidc@virtual-epi.com
---

VIAKISK
VIAKISK organizes virtual world roundtable events, to discuss real subjects and issues. We intend to also organize events similar to TED. Beside that we plan to incorporate SLOODLE into our e-learning courses at VIAKISK.
We support of the development of new online education applications. We are interested in co-operation with companies on knowlegde transfer to education and vice versa. It is our mission to improve and develop quality in the education of information specialists and professionals. One of our focus themes is the development of soft skills in information and library studies.