References
---
Dreamland Metaverse References
Read below what our customers say about our services.
---
General
"Dreamland Metaverse, the oldest of the OpenSim hosting providers, score the highest in each category, including a perfect score for support."
"We have been with Dreamland Metaverse for almost five years and cannot praise them highly enough for support stability and overall experience. We have had excellent advice and help with almost immediate response and would recommend them to all without hesitation."
"Best out there. Incredible service and support. You get what you pay for."
"Dreamland Metaverse is truly an excellent service provider — we get the buck for the price."
"Snoopy has been exceptional in addressing client concerns and issues. I would highly recommend Snoopy's hosting services to anyone who is willing to get involved in the metaverse business."
---
Corporations

vComm Solutions
"vComm provides virtual environments for fortune 500 companies. All our productive systems are hosted at Dreamland Metaverse. The stability of the systems and the professional support offered by Dreamland is an important success factor for the operation of our environments. A big Thank You to Snoopy Pfeffer for providing this service, for the helpful attitude, and for the support also in areas that go far beyond the proper system support."
Volker Gässler
vComm Solutions
http://www.vcomm.ch/
---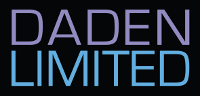 Daden Limited
"Daden Limited specialise in delivering innovative solutions in immersive learning, visual analytics, building visualisations and creating interactive virtual personalities (chatbots). Daden's national and international clients range from the private sector to central and local government, education, public safety, and health, including the Ministry of Defence, the City of New York, Birmingham City Council and almost two dozen universities in the UK and abroad.
We are more than satisfied with the hosting and support services Dreamland Metaverse provides and we use them to host our publicly accessible OpenSim regions."
David Burden
Daden Limited
http://www.daden.co.uk
info@daden.co.uk
---

Thwakk
"Thwakk utilizes virtual world technology to serve corporate clients across North America. We have tried several of the major OpenSim hosting providers, as well as hosting our own servers. Dreamland Metaverse stands above any solution in terms of reliability, performance, price and depth technical support. Not too long ago, we encountered a technical limitation in the OpenSim core that prevented us from further expansion of our client base. We tried to code around this issue for 6 months, opened a Mantis and even engaged with developers on the listserv but we were unable to resolve the issue. Each of the other OpenSim providers sympathized with us, but could not provide any technical relief. We came over to Dreamland Metaverse and Snoopy Pfeffer took ownership of this issue. Within 3 weeks, she had identified the bug, patched the core and compiled a version of OpenSim to support our business. She has a thorough and deep understanding of this emerging platform like no one else I have encountered. Now we can get back to focusing on business, knowing that we have a strong partnership with Dreamland Metaverse. Anyone reading this trying to decide the best place to host, let me put it this way. Snoopy Pfeffer has clearly demonstrated the difference over and over. This wasn't the first time she has done this for a client and it won't be the last. She will go above and beyond to ensure a quality product because she truly cares about her customers and it shows in the reliability of her sims. I recommend Dreamland Metaverse to anyone that requires solid reliability and a strong commitment to customer service."
Charlie White, Co-founder
Thwakk, Inc. - Mo'doh Island
http://www.modohisland.com
---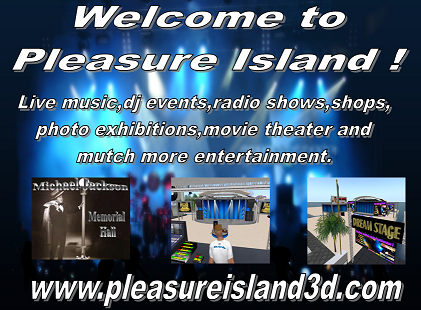 Pleasure Island in 3D
"My name is Micke Starlight. I am the CEO of Pleasure Island, an island offering entertainment in a beautiful 3D environment. We have chosen Dreamland Metaverse as our OpenSim hosting partner. We are very pleased with the service quality and the customer support is excellent and very responsive. If you want to start your own virtual world, I warmly recommend Dreamland Metaverse."
HyperGrid URL: http://66.240.223.16:9023
http://www.pleasureisland3d.com/
ceo@pleasureisland3d.com
---
Virtual Event Planners International
For well over a year now, I have used Dreamland Metaverse as the hosting company for my business needs. I can say unequivocally that Snoopy provides the most professional customer service that I have experienced in any industry. Not only is she ultra responsive to customer needs, but is also proactive in advising of potential problems. I never have to worry about maintenance occurring in the middle of a meeting, because she always lets me know about any impending upgrades and works around my schedule. The control panel she provides is excellent, allowing me to load/save IARs and OARs, make default avatars, restart my region and many other actions. All of this along with the fact that she's one of the core developers of Opensim makes choosing Dreamland Metaverse as a hosting provider a no brainer. I plan to use her for a long time.
http://www.virtual-epi.com
davidc@virtual-epi.com
---
Educational Institutions
ISEA
The International Symposium on Electronic Art of the Inter-Society for the Electronic Arts (http://www.isea-web.org/). The OpenSim region LEA ISEA in NGrid was used for virtual conference paper session of the symposium, in which authors presented their papers through avatars.
"I recommend Dreamland Metaverse wholeheartedly for all those who, like me, wish to make a smooth transition from Second Life into the open metaverse. I initially started out with Snoopy Pfeffer at OSGrid and then moved to the independent New Genres Grid a year ago, the service provider of which is also Dreamland Metaverse. Last summer I undertook a very ambitious project at New Genres Grid, which was about creating a virtual paper session for ISEA. This project involved many avatars, some of whom were also new comers to the metaverse, and needless to say I was very nervous as to potential glitches. In the event, everything went as smoothly as could ever be wished.
One of the truly great things about Dreamland Metaverse is the fact that, unlike a monolith such as Second Life, here one has personal contact with the service provider: Snoopy Pfeffer is wonderfully helpful, very prompt to respond to queries, and unfailingly warm, patient and polite. And the technical expertise which Snoopy brings to bear upon the intricacies of a system, which is one that is still under constant development, also merits a huge big extra mention!"
Elif Ayiter, aka. Alpha Auer, aka. Felix Ringtail
---

VIAKISK
"VIAKISK is the virtual academic campus of Library and Information Studies, managed by the Division of Information and Library studies, Arts Faculty, Masarryk university, Czech republic. We offer bachelor and magister programs in the Czech republic. We try new ways of doing things, using latest technology and innovative approaches. One of the technologies we chose to use are virtual worlds based on OpenSim. Our island VIAKISK in NGrid is open to everyone who wants to share ideas, attend our events and meetings, or to just explore our island.
We chose NGrid, hosted by Dreamland Metaverse, because it is a nice experimental place for trying new things. We joined the grid and moved our sim from Second Life® to NGrid, based on OpenSim technology. Of course, at the beginning we did experience a few difficulties, we had to deal with. But the support of NGrid, Dreamland Metaverse and expecially Snoopy was always fast and efficient. We enjoy being on NGrid with our island VIAKISK."
http://kisk.phil.muni.cz/en/about-cabinet
---
Private Customers
"I ordered the region from Snoopy Pfeffer at her website Dreamland Metaverse and she had it up within an hour for me and the website states that you will have it within 24 hours. At the time I didn't realize all the perks that came with this service that was exactly what I needed. And couldn't be any easier. Once you get a sim from her you log into the website and you can do just about everything that a highly technical person can do but with just a click of the mouse. I'm telling you.... I feel so smart now :)
I can save my OAR, load an OAR, save my IAR, back up my sim, restart my sim anytime I want with just a click, and so much more. I have vivox voice working there. I got to choose if I wanted it hypergrid enabled or not (I said yes to that). She placed it on OSGrid but with no neighbors as I had requested and named it what I had requested. Right away the land was in my name (didn't even have to buy it for zero like most places). I was given full and total control of the land and the estate tools. And the customer service she provides has been amazing so far.
I am not writing this to promote Snoopy. I didn't know her before renting from her. The reason I did rent from her is because she was a stranger to me and I felt that would make things easier to do a business transaction. Also I asked around and she has a great reputation. I am promoting her sim hosting because it really has everything I need and allows me to have almost all the features I would have if I had set up a server and hosted the sim myself.
I think the price for what I am getting is amazing. And I was able to pay through paypal and set up an automantic payment so I don't have to try and remember to make a payment every month. She really couldn't make things any easier for her customers.
Dreamland Metaverse is really a non-techie's dream but I bet even techincal people would love the ease of it."
Blog article: "A NON-Techie's Dream Sim"
---
"My own region, Ever 01, is hosted by Snoopy Pfeffer of Dreamland Metaverse. As with many other things, having a region hosted on OSGrid is a different experience from having a region hosted on Second Life. First off, it's much cheaper. Second, customer service is outstanding, as Snoopy is quite obviously a professional and very engaged in open simulator software. [...] in my most personal and humble opinion, Snoopy offers an excellent service at very reasonable prices."
Video: TGIB by Vanish Firecaster
---
"I'm a experienced system admin and developer, so I thought I would save some bucks and host my region myself. I was up only a day and was getting sim restarts due to low memory. I paid another $20 for a mere 368mb more ram, and till get the restarts. This never happened on the region I hosted with Dreamland Metaverse in the past, so I decided to go back.
Snoopy was great and had my oar file loaded quickly, even though my region is heavy, and imported my old OpenSim.ini file changes to my new region. If you have your own server, and not a VPS, you may be able to host it yourself. But don't waste your time. Go for dreamlandmetaverse.com and get it done right the first time, the support can't be beat!"
---
"Snoopy Pfeffer offers OpenSim Regions for affordable prices the wraps them up in prompt and friendly customer service. The Dreamland Metaverse servers are stable and reliable and Snoopy is always available to answer your questions and provides excellent responses to all your land needs. I have only been on the OpenSim Grid for a little over a month and I already feel comfortable enough to have 3 regions with Snoopy and happily recommend Dreamland Metaverse for all your virtual land needs. Homestead, Residential or Commercial, Snoopy offers it all! 'If you rented here, you'd be home by now' Thanks Snoopy!"
---
"I have rented land in Snoopy's sims for several months, and have nothing but praise for her service. She has sensible fair-use policies, and does not impose unreasonable preconditions on users. She ensures that she uses the most recent versions of OpenSim that are consistent with stability and reliability, and if there is ever a problem, deals with it quickly and efficiently. Even though I have parcels in other sims, I would always keep my 'home' in Snoopy's sim, because I can depend on it when I need to get scripting or building work done. It is clear from her comments that she has considerable expertise in the field of sim management, which is very gratifying when a technical problem arises. She is very approachable and friendly and is always happy to discuss problems and concerns."
---
"A couple years ago I set up my own region on OSGrid, but I had to do everything by hand and there was no one to support me in fixing my issues. When I was looking to start up an OpenSim server again, I shopped around for someone to manage the low level issues for me and I found Dreamland Metaverse and Snoopy.
I can't say how pleased I am with her service. She walked me through several settings at the start, and then a script I was working on was having issues. She tracked the bug down to a recent OpenSim issue and had a patch for me in just a couple days.
The Dreamland Metaverse management web interface makes common admin tasks easy, and there is no need for shell access. Anything you need that isn't handled by the web interface is cheerfully managed by Snoopy directly.
A happy customer,
Marisa
http://hg.osgrid.org:80:Pocketfiction"
---
"I am very pleased with my region! It is stable, I can build to my hearts content. I appreciate the speed and quality of the servers and the service. Thanks!"
---
"I rent regions from Snoopy in OSGrid since more than one year now, and I want to highlight her very high level of technical service, 7x24, always searching the leatest technology improvement and the best technical solutions. The regions I rent are low lag, no crash, and super secure backups, we NEVER had ANY problems -- JUST TRUST HER !!!"