Partners
---
Dreamland Metaverse Partners
Dreamland Metaverse co-operates with a number of solution partners worldwide. These partners offer consulting, standard products and implementation support for customer specific virtual world environments. They base their offers on our reliable OpenSim hosting services.
Other partners offer existing 3D virtual world environments, that can be used by corporations and educational institutions for professional applications, or that offer entertainment for private users. Their virtual worlds base on our OpenSim hosting services.
Kinds of partners:
---
Consulting, Products & Implementation Services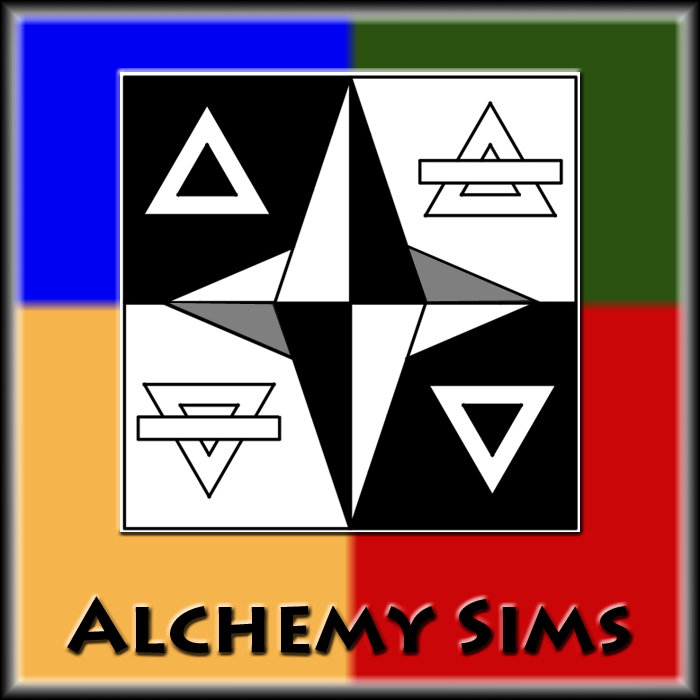 Alchemy Sims
Alchemy Sims offers Grid/Sim Design Planning, Project Management, and Construction Services for all phases of Virtual Environment development. With their flexible international workforce they can provide project management over 8 time zones from the UK to San Francisco. They specialize in the Creation of Immersive Interactive Environments with Realistic Design, 3D Modeling (mesh models included), Custom Avatars, and Terra-forming/Landscaping for virtual environments utilizing their large stock of virtual content.
Ann Cudworth, the founder of Alchemy Sims, has been designing and building virtual content since 1998. She has won 2 Emmy awards for her designs, and works with clients such as CBS, IBM and various US government consultants.
Ann Cudworth (Annabelle Fanshaw in virtual worlds) is a member of New York Technology Council, and United Scenic Artists, a professional association of Designers, Artists and Craftspeople based in New York City.
http://www.alchemysims.com
anncdesigns@verizon.net
ann@alchemysims.com
---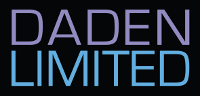 Daden Limited
Daden Limited specialise in delivering innovative solutions in immersive learning, visual analytics, building visualisations and creating interactive virtual personalities (chatbots). Daden's national and international clients range from the private sector to central and local government, education, public safety, and health, including the Ministry of Defence, the City of New York, Birmingham City Council and almost two dozen universities in the UK and abroad. Founded in 2004 by David Burden, Daden are based at Birmingham Science Park Aston, in Birmingham, UK and are members of Intellect, the Trade Association for the UK Technology Industry. Daden recently became members of BAE System's Investment in Innovation programme.
Solutions offered by Daden Limited:
http://www.daden.co.uk
info@daden.co.uk
---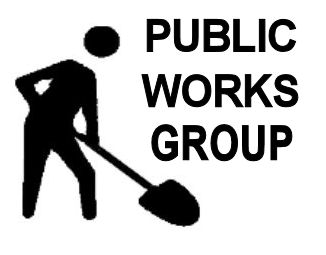 Public Works Group

Public Works Group is an online resource for public works professionals offering news, information, training, web and 3D immersive technology services. One of our e-learning products is the Unofficial 3D ADA Toolkit for Local Government.
http://www.publicworksgroup.com
pwg@publicworksgroup.com
---

Thwakk
Thwakk, Inc. located in Amsterdam, NY USA, specializes in software development, project management and change management consulting services. Thwakk?s flagship product is known as Mo?doh Island. This platform brings together multi-player gaming, simulation and financial education in a fun, immersive way. Many banks and credit unions have a relationship with high schools and provide Mo?doh Island as a part of their financial literacy outreach efforts. Mo?doh Island brings teens through a simulated lifetime and challenges them to learn from their mistakes. As players move from 18 to age 65, they have the opportunity to make financial decisions and learn from the consequences of these decisions.
http://www.modohisland.com
info@thwakk.com
---

vComm Solutions
vComm Solutions creates products for cooperation in virtutal worlds and for 3D web sites. Our products are uses in enterprises for distributed online cooperation and for long-distance v-learning. We have specialized on the platforms Second Life and OpenSim. Additionally, vComm provides content design and implementation for 3D applications.
---

VIAKISK
VIAKISK, is the virtual academic campus of Library and Information Studies, managed by the Division of Information and Library studies, Arts Faculty, Masarryk university, Czech republic. We offer bachelor and magister programs in the Czech republic. We try new ways of doing things, using latest technology and innovative approaches. One of the technologies we chose to use are virtual worlds based on OpenSim. Our island VIAKISK in NGrid is open to everyone who wants to share ideas, attend our events and meetings, or to just explore our island.
We support of the development of new online education applications. We are interested in co-operation with companies on knowlegde transfer to education and vice versa. It is our mission to improve and develop quality in the education of information specialists and professionals. One of our focus themes is the development of soft skills in information and library studies.
http://kisk.phil.muni.cz/en/about-cabinet
---
Virtual Event Planners International
Virtual Event Planners International helps businesses identify problems that can be solved through the use of 3D immersive environments. With the myriad of virtual platforms that exist, we help choose the right one for your business needs. Whether you are looking to implement virtual solutions for meeting, training or collaborating, we can help. Services offered:
Helping you identify the problem(s) or needs to be addressed
Recommending a solution that addresses the problem(s) and needs
Designing, building and managing your own 3D virtual environment
Securing space for educational seminars or formal training venues
Designing generic or custom avatars
Providing personal training for you and your avatar
Set up and management of meetings, conferences, educational events
Providing virtual on-site support for all functions
In-world graphics design
Set up and management of all AV needs
http://www.virtual-epi.com
davidc@virtual-epi.com
---
Virtual World Environments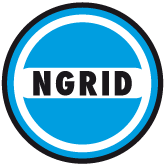 New Genres Grid
NGrid - "Labor zur Erforschung virtueller Welten". It's focus is upon creating a virtual world with dignity and design pattern. This world's contamination will be in the arts, education and design. Liquid, flummoxed and experimental.
We create worlds of culture, using the powers of our own mind.
---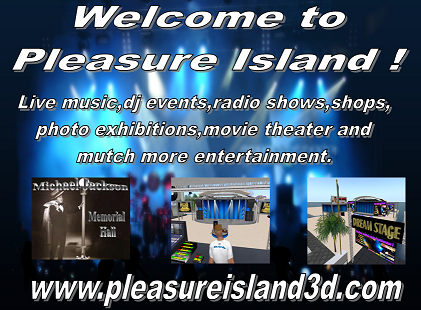 Pleasure Island in 3D
Pleasure Island is an island with just entertainment for you, in a beautiful 3D environment. Here you can dance to the best DJ's available on the Internet. Listen to our own radio station, offering different live radio shows. Come and see wonderful musicians perform live on one of our great stages and much more. Do not miss to visit our popular Michael Jackson memorial hall. See and remember the King of Pop. We also have an exhibition of many fine pictures and we show movies every week.
We offer solutions for businesses. We have built a very nice shopping center, where you can display and sell your virtual world products. Pleasure Island Pleasure Island helps musicians, DJ's, photographers and artists with marketing and promotions for free. We can provide you various promotional packages. Contact Mike Starlight for more infomation.
HyperGrid URL: http://209.126.208.163:9023